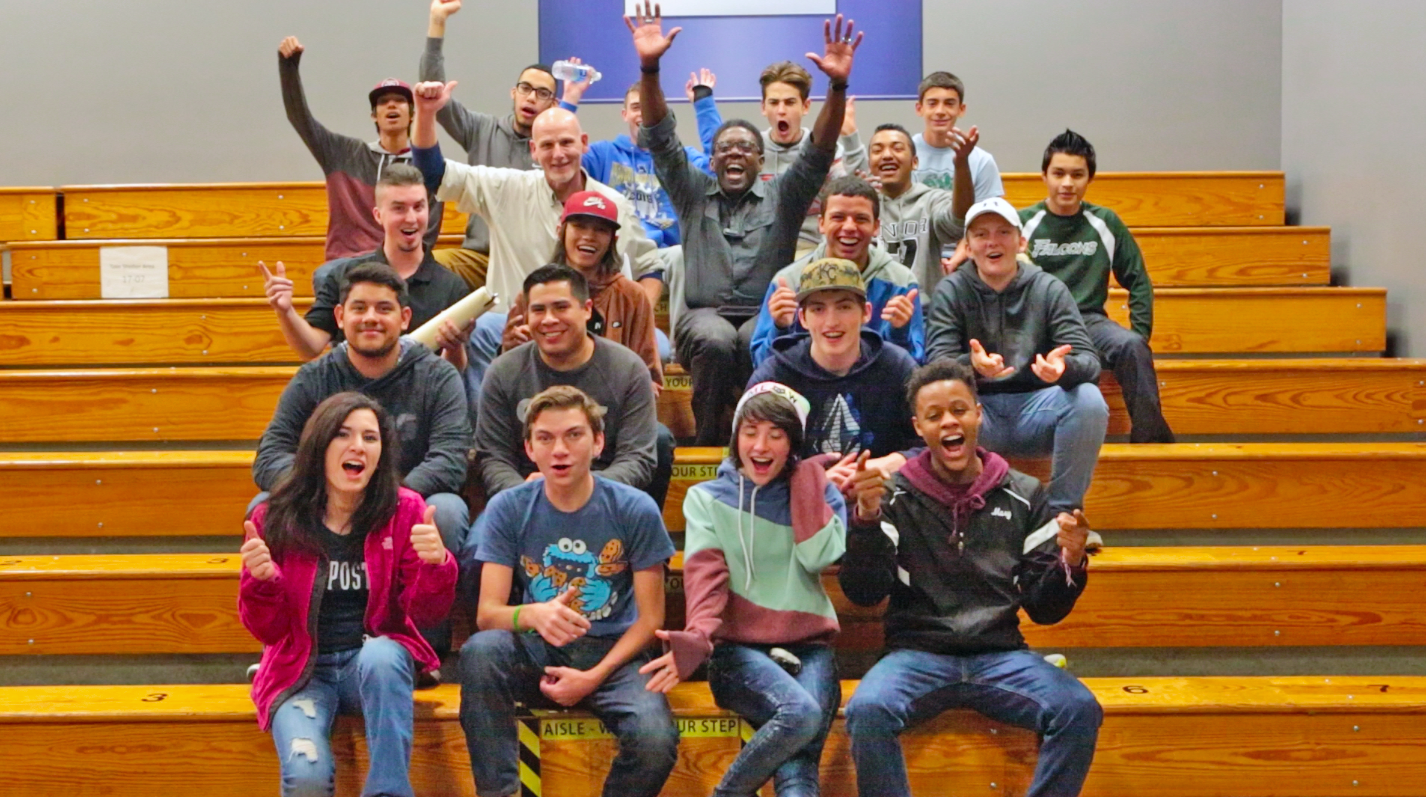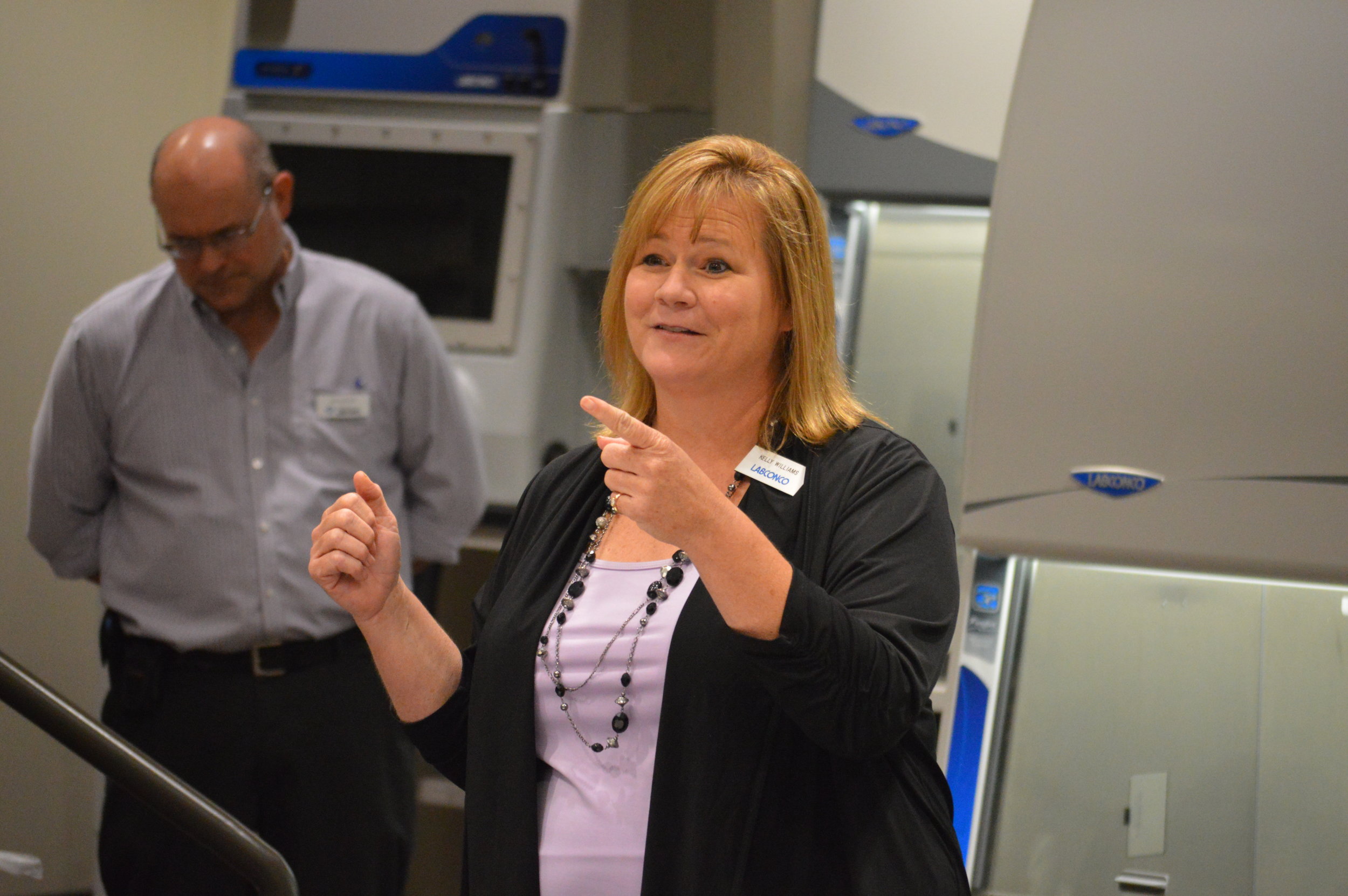 WHO WE ARE -
Social Impact Technology & Engineering (SITE) is a 501(c)(3) nonprofit organization with an accomplished board of directors that works to simplify the connection between STEM-related employers and the next generation of technically skilled employees through successful programs – like professional tours and the SITE Externship Program (SEP) – built to benefit educators, students, parents and businesses alike.
Originally established to link students to high-growth opportunities in the Greater Kansas City Area, SITE works to bridge the ever-growing skilled trades job gap by introducing educators and students to new and exciting potential careers in advanced manufacturing and other STEM industries. We aim to raise awareness that manufacturing careers are STEM careers and empower high school graduates to pursue them.
SITE is the only African American founded, and lead STEM focused organization in all of Kansas City doing simultaneously 1.) Deploying a "paid-teacher-externship" that will bring the lesson learned via the externship back into the school system as curriculum, 2.) Promoting the STEM Economy with large group tours into facilities and 3.) Have a focus on creating a value proposition for the Corporate Philanthropic sector that supports an return on the investment.
In 2015, the Manufacturing Institute and Deloitte Skills Gap study found that six out of ten open skilled production positions went unfilled due to talent shortage – even when 80% of manufacturing companies are willing to pay more than market rates. Furthermore, only a third of Americans agree with the research-proven fact that manufacturing jobs are available and accessible. While the report does not analyze perceptions at the local level, anecdotally we know that many students do not realize how rewarding skilled trade careers can be.
WHAT WE DO -
SITE looks to transform the community and the job market by aligning education and youth engagement efforts with the need for skilled trades workers in the Kansas City economy, all the while promoting the importance of science, technology, engineering and math (STEM) in both schools and business. Our target population is primarily young people who are unemployed, underemployed, or at risk of becoming so after existing secondary school.
Through partner organizations serving out-of-school adults, we also reach a broader age range of 16- to 49-year-olds who are not yet plugged into the STEM economy, particularly those in the black community. In the next decade, SITE plans to introduce educators and students to the many opportunities available to them – allowing them to see the full potential of STEM-related and advanced manufacturing careers and empowering them to pursue that potential – and to provide local and national businesses with the next great generation of a well-developed and well-educated workforce. SITE accomplishes these goals through a robust array of programs enabled by partnerships with both schools and businesses.
How We Do It -
SITE leverages interconnected partnerships with businesses, schools, and other educational organizations to bring students into the workplace, introduce them to STEM professionals, and show them firsthand the long-term rewards of learning STEM skills. Through high-quality STEM learning experiences that inspire and educate, SITE programs (1) raise awareness that skilled trades careers are STEM careers, (2) empower young people to pursue them and (3) Develop High-quality teachers. We work primarily with public schools in the Kansas City metro area. Within these schools, we target underserved students who may not see themselves in a STEM field without specific encouragement.
SITE, moreover, has developed a powerful value proposition (VP) that aligns with corporate philanthropy objectives. The approach is carefully thought out. The VP, will embed a legacy promoting corporate social responsibility (CSR), attract new customers on brand awareness, elevate opportunities for underrepresented minorities and students in the STEM Economy, and provide professional development to produce high-quality teachers.
BACKGROUND -
The Greater Kansas City metropolitan area enjoys a growing STEM economy, with high-tech industries like advanced manufacturing and life sciences led by companies such as GM, Ford, Honeywell, Garmin, and Bayer. The Animal Health Corridor, anchored between Kansas and Missouri in 2014 was reported as the "worlds largest" These industries represent an enormous opportunity for youth, particularly those who lack means or inclination for four-year degree programs. Research and analysis by the Brookings Institution have found that half of all STEM jobs are available to workers without a four-year degree, and pay significantly higher wages than non-STEM jobs with similar educational requirements. In particular, the manufacturing industry, which expects to need 3.4 million workers over the next decade, pays high wages for workers with strong STEM skills. For non-college-bound students, the skilled trades STEM Economy – sometimes called the "gold collar" or "blue tech" economy – can represent a far more stable and lucrative alternative to the low-wage retail and hospitality sectors.
Research shows that the emerging workforce may miss this opportunity. A survey released in June 2017 by The Boy Scouts of America found that while many students are interested in STEM careers, hardly any are considering the skilled trades which comprise much of the STEM economy. The Manufacturing Institute's Public Perception Index finds that, because of concerns about job security and unfavorable social perceptions, only one in three parents would encourage their children to pursue careers in manufacturing; only half of Americans believe manufacturing jobs to be interesting and rewarding, and only a third agree with the proven fact that these jobs are available and accessible. Furthermore, American students, especially minorities, continue to struggle with core STEM skills. In 2015, the U.S. Department of Education reported that only 16 percent of American high school seniors were proficient in math and interested in a STEM career and that internationally the U.S. ranked 29th in math and 22nd in science among industrialized nations. To ensure that today's youth can contribute to and benefit from tomorrow's economy, both perceptions of blue tech and relevant achievement levels must improve.
Today's advanced manufacturing environment is now in its fourth revolution. We have now entered Industry 4.0 or the fourth industrial revolution. Industry 4.0 represents the current trend of automation and data exchange in manufacturing technologies. It includes cyber-physical systems, the Internet of things and cloud computing. Industry 4.0 has been called a "smart factory."
GET INVOLVED -
SITE invites your company to join with us in forging these partnerships toward the mutual goal of strengthening our local workforce. Thank you for your commitment to our city and our youth.
SITE collaborates and partners with education institutions and industry to assist in the transformative change in STEM education. This transformation LEADS to career opportunities for our youth and simultaneously, positively impactS our economies.